Just getting started? Get ready to get uncomfortable. Starting a business takes guts.
This post is not meant to be aimed only at photographers, but it certainly applies to them. For many people, the idea of owning your own business comes as a result of getting laid off or simply desiring to quit your day job. There's nothing wrong with that. Unfortunately, just because you aren't happy with your current situation does not make you a prime candidate for entrepreneurship.
Photographer Beware
Leaving the security of the workplace to start a business is not likely to succeed if your primary motivation is money.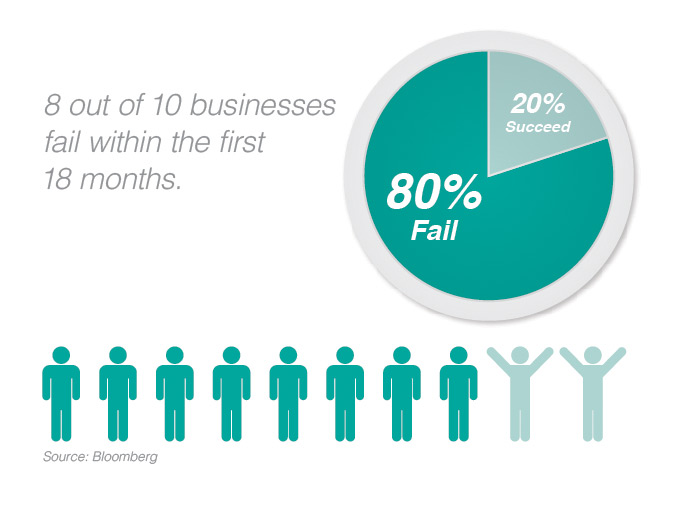 8 out of 10 Businesses Fail in 18 Months
If your only reason to start a company is to get out from under some debt then I'd bet against you. If your only reason to start a company is to 'stop working for the man,' then I'd bet against you. In fact, in almost all cases, I'd bet against you.
If you are leaving a job that pays okay but you do not feel fulfilled, I might bet on you. If you are leaving a job to do something you love and are not sure if you can make money, I might bet on you. There are no guarantees.
The motivations and reasons for starting a company are many. When I started my first company, my only goal was to make enough for a couple trips to Europe. I didn't need the additional income. The problem with that goal is that it was too easy. It's one thing to be profitable, but it's another thing entirely to create a business as your sole source of income. I was never at any risk and in the long run, that hurt me. Many of my peers got laid off in 2009, I often wonder if that would have been good for me. "Don't dwell on missed opportunities." I will try to take my own advice.
When you got your first job, you were probably uncomfortable as you struggled to learn the ropes. That is not a pleasant feeling, but you probably worked extra hard so that unpleasantness would go away as quickly as possible. For me, I realized that my comfort was keeping me from growing my income to something more substantial. It was keeping me and my business from creating real tangible wealth.
I am not sure what motivated me, perhaps an article like this, to get uncomfortable. I'll have to write about photography to explain this, but first I'll try to keep it more generic. Assuming your business is in the service industry, you can always do more, offer more, make more. However, offering services with which you are unfamiliar is scary and can be risky.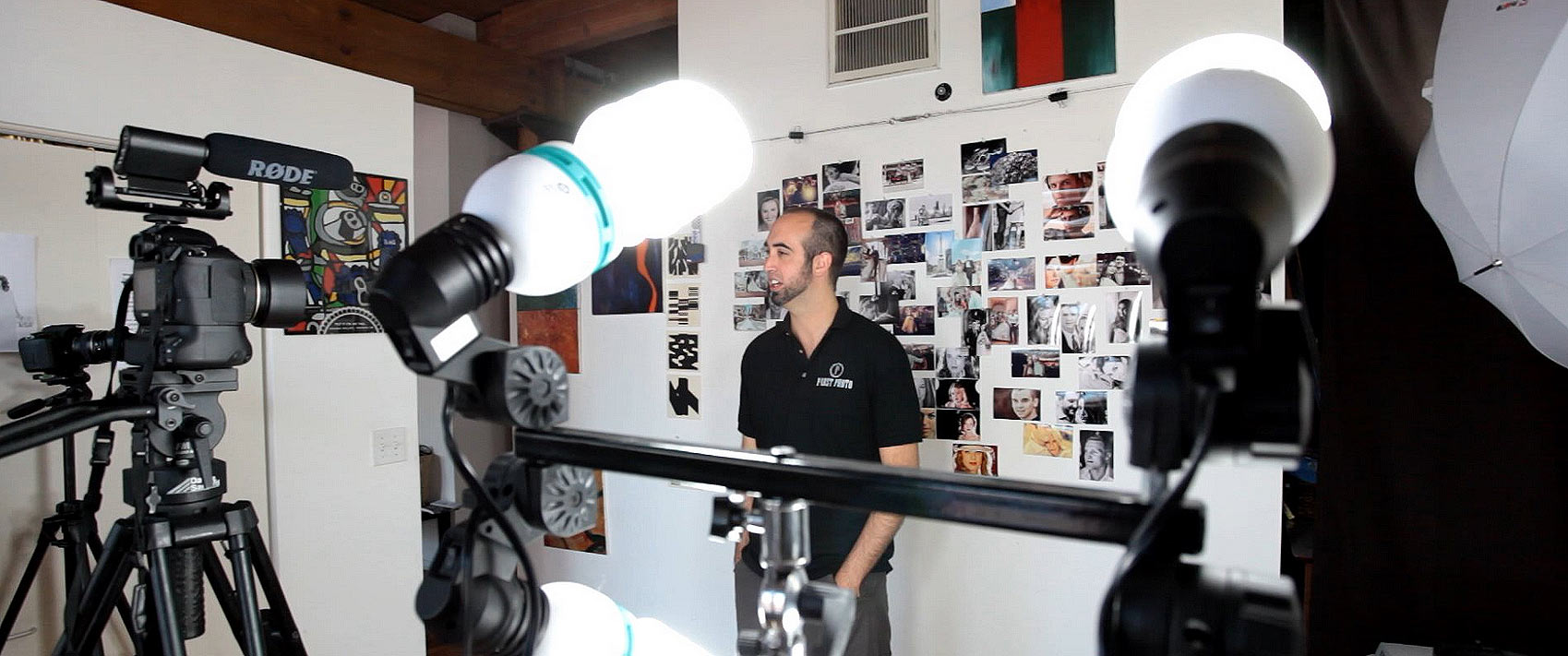 My first company was a videography company. I had a nice video camera because it was a fun. Then I wondered if someone would pay me to make a video of their wedding. They did. Repeatedly. Then people started asking me if I photographed weddings. No, I did not, because I didn't want to be in charge of the day. I was scared. They asked me if I shot corporate events. No, I did not. Because I was scared. They asked if I could record fashion shows. No. Scared. Why didn't I do these jobs? Then I got into wedding photography because it was the least scary transition. Soon after, I was asked for headshots. No, scared. Architecture; no, scared. Babies; no, scared. How many 10's of thousands of dollars had I been turning down for the last five years?
Finally, about two years ago, I decided I would say yes. To all of them. I would not be afraid. That does not mean I would be unprepared. When a job came up for architectural photography I devoured any and all resources reading hundreds of pages and watching hours of tutorials. Then I would practice as much as I could until the event arrived. I spent several thousand dollars to get the right gear. The first five jobs would not cover the investment, but I didn't care.  I was not to be deterred. Being consistently uncomfortable, I was able to develop new abilities. Money followed.
I saw this image from Barbara a few months after I wrote this article. I added it because it fits perfectly with what I'm trying to say.
Photography Business: so, you have a camera, and maybe someone paid you to shoot something for them. This does not mean you own a photography business. It means you got paid to photograph something. That's it. We are talking about the next level. The right gear. The right operations, LLCs, paying taxes, insurances ect… these things do a business make.
Say yes. To all of them. I would not be afraid. That does not mean I would be unprepared.  Being consistently uncomfortable, I was able to develop new abilities. Money followed.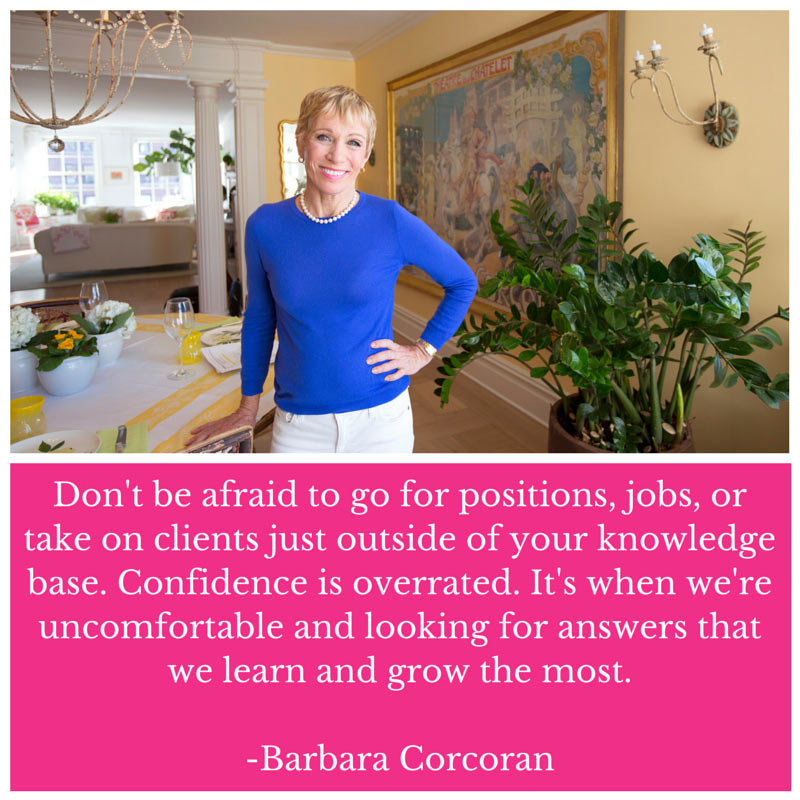 It's easy to think you should be taking a wimpy salary as you get your business off the ground – but you need to have a idea about how long that is tolerable. Get to market-salary as fast as you can. Track your hours. Track your hours. Track your hours. Knowing how many hours you are working and how much money you are making will tell you a lot about the health of your business. If you aren't making at least a market rate, then you have a hobby, not a business. Maybe that's okay, but it's important to realize.
Put Yourself Under Pressure
Commit to yourself and commit to others. We don't always hold ourselves accountable. It's easy to make excuses. That's why it is important to have outside intervention. Tell your significant other that you are taking a trip to Europe at the end of the summer. Don't disappoint them. Pressure adds fuel to your growth. If you are staring your own company then you have some motivation, but having an external motivator can be very helpful.