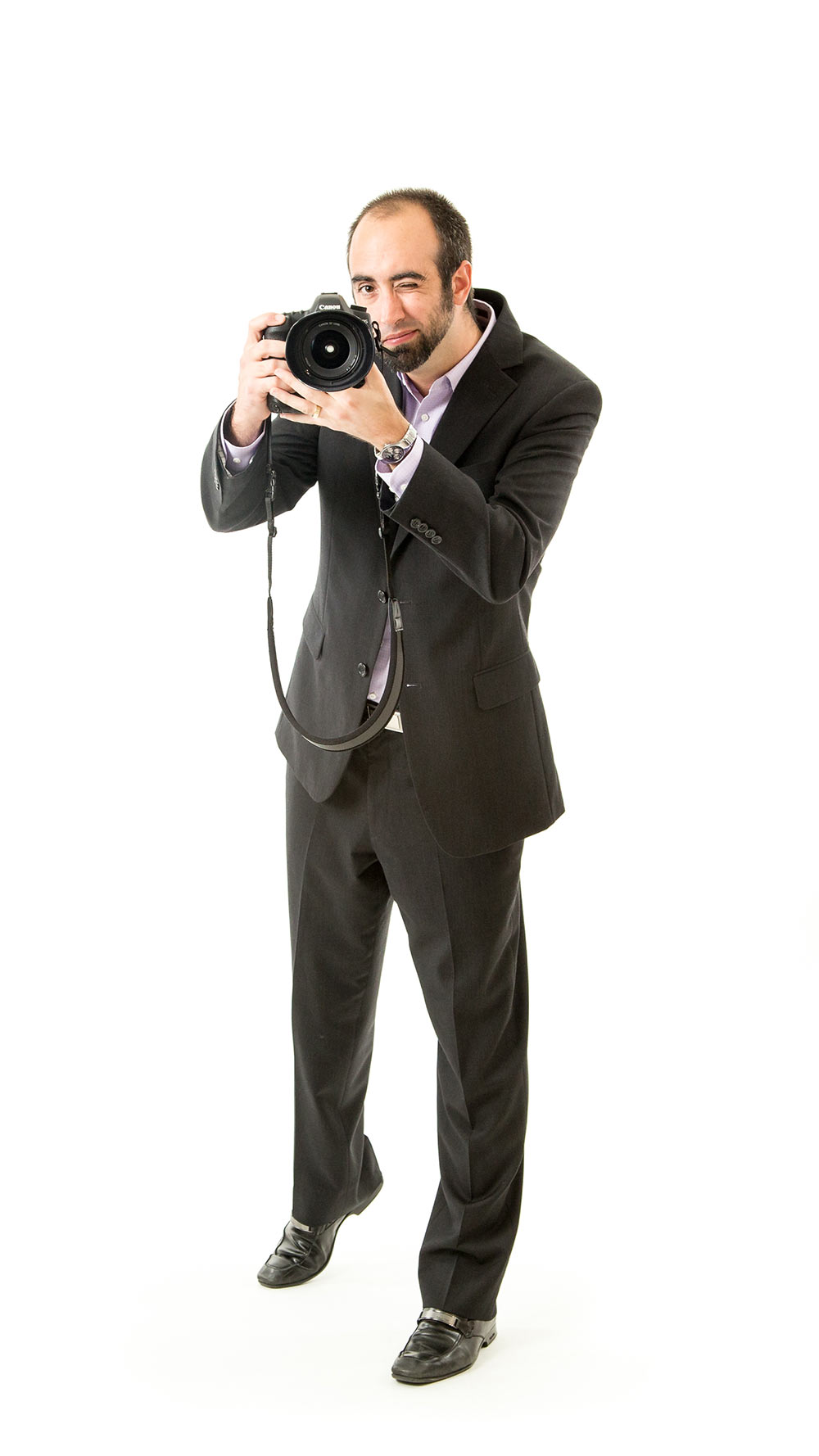 What's your name?
Josh Pabst
What's your occupation?
Architect, Photographer, Videographer.
As an architect – when did you start practicing photography?
Well, I guess I've been 'practicing' photography since I got my first digital camera in 2002. However, I founded Pabst Photo in 2008 out of necessity when the architectural industry took a down turn.
Where do you do most of your work?
Chicago + Indianapolis
Where did you go to School?
I  graduated from Ball State University with a Major in Science and Environmental Design and a Major in Architectural Design with academic honors in creative writing.
Have you always liked the camera?
I was really shy as a young kid. I would hide from the camera and bury my head in the leg of a parent. I suppose becoming the one taking the pictures or taking the video I knew I didn't have to be in the shots. I have been known to have a camera in hand since a very young age. Design and photography compliment one another and I've been fortunate enough to make a living doing what I love.
Professionally trained in Architectural and Environmental Design, Josh Pabst has a substantial portfolio of diverse project types throughout the U.S., China, Korea and South America. These include office complexes and high-rise commercial towers, residential and hotel developments, and master planning for new sustainable cities. He has participated on multiple international design competitions and has also been a key team member for projects that are built or under construction.
Throughout his career, Josh has focused intensely on the architectural design process, beginning with the analysis of cultural context. Often involving travel, this investigation affords him firsthand experience of different environments and enables him to create a unique sense of place and identity for each project. For the 2010 World Expo Josh traveled to Shanghai to work side-by-side with the local architect designing a 9,000 sq meter exhibition hall, and he recently spent time in Korea working on one of the most high-profile residential developments in Seoul.
His work showcases integration of innovative sustainable and efficient design with architectural clarity and quality. In this expressive sustainability approach to design, solutions to environmental demands become a source of aesthetic inspiration rather than a formulaic response.
PROFESSIONAL EXPERIENCE

SMDP, LLC, Chicago, IL 2012 to present
DeStefano Partners, Ltd., Chicago, 2006 to 2012
Harold Baker Architects 2005 to 2006
Ball State University, Design Studio Teaching Assistant 2004 to 2005
P.Painting Contractors, Terre Haute, IN 2000-2004 part time
Education and Academic work
Bachelors of Architecture, Ball State University, Indiana, 2001-06 Honors College
Bachelors of Science and Environmental Design, Ball State University, Indiana, 2001-04
International Studies, Ball State, CAP-Italia, Italy, 2004
Honorary Academic Honors in Writing, Ball State University, Indiana 2006
REGISTRATIONS & AFFILIATIONS

American Institute of Architects, Associate Member
Intern Development Program for the National Council of Architectural Registration Boards (IDP/NCARB)
SELECTED PROJECTS

Dongnam Distribution Center, 10-story, 2.9 million sf mega-shopping facility with specialty shops, parking, loading docks, food facilities, community center, amenities, Seoul, Korea
Incheon University Master Plan, 20,000 student complex on 113 acres, academic, housing, administration, museum, library, student center and parking facilities, Incheon, Korea
Suzhou Wuzhong North Road Mixed-use Development, 8 million sf development with hotel, office, retail, cultural and transit functions, Suzhou, China
Shanghai World Expo 2010 Public Events Center, Exhibition, meeting & banquet facilities, Shanghai, China
Songdo Daewoo World Mark, Mixed-Use Residential Development, 8 towers with 700 units and a retail podium, Incheon, Korea
Vanke Tong Fu Xi Phase I, 34-story residential tower with ground-level retail podium, Guangzhou, China
Pebble City, Mixed-use transit oriented development with shopping mall, theater and art center to support residential, office and hotel components, Paju Korea
601 W. Monroe, Design for LEED Gold (pre-certified) 26-story Office Tower, Chicago, IL
Cheonjin District 2 & 3 Office Development, Two 24-story towers, below grade parking, Seoul, Korea
KINTEX (Korean International Exhibition Center), Design competition for Phase 2 of exhibition & meeting facility complex, Goyang, Korea
Beijing CBD Master Plan, Plan to transform 9-block, 2.2 million sq meter development into a cohesive business and financial district, Beijing, China
Seoul Forest Doosan Development, Three-tower high-rise residential complex, 700 units, Seoul, Korea
Seoul Station North Development, Mixed-use with exhibition, convention, retail, offices, hotel components, Seoul, Korea
– Tower, IFEZ (Incheon Free Economy Zone) Headquarters, Design competition for 33-story office tower with podium for auditorium, international library, cultural, exhibition zone, Songdo, Korea
Yongin Joong-Dong Residential Complex, Design for 5.5 million sf residential development, Seoul, Korea
Cheongnyangni 5th District Mixed-use Development, 52-story Landmark Tower hotel, 4 residential towers with 1683 units, 20 story office tower, retail, entertainment, Seoul, Korea
Yojin Ilsan City Mixed-use Residential Project, Design for 5 million sf mixed-use residential development, Ilsan, Korea
State Emergency Operations Center, Award-winning new 60,000 sf facility for headquarters of Illinois Emergency Management Agency and other emergency agencies, Springfield, IL
Photography has always been a part of my DNA – as much as art and design. Video was the first photographic art to creep into my conscience. A dear friend of mine was headed to Hollywood and just presumed I might be able to work on a video project with him. Working with the video camera sparked something within me. For the next three years I honed my videography skills and started Obviouschild Productions, LLC – my very first company. At that time, DSLRs were just beginning to shoot video and as such I invested heavily into DSLRs rather than video cameras. This led naturally to my photography addiction because the equipment was already in hand. Shortly thereafter I started my next two companies nearly simultaneously. A wedding photography company called Pabst Photo and joshpabstphoto, more corporate, focused on real estate, and architectural photography.